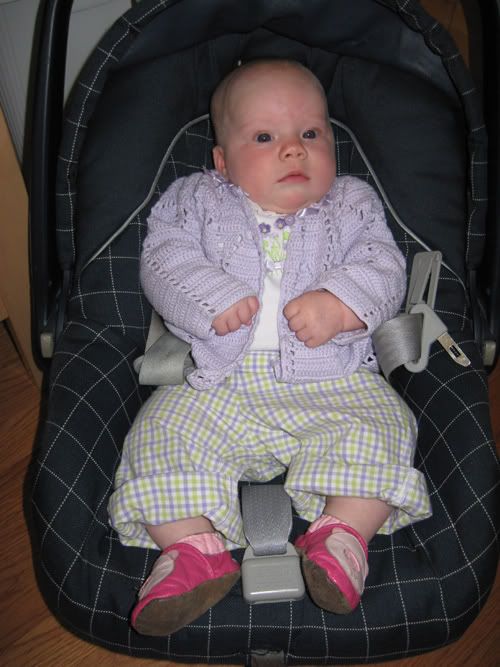 Here is Princess Leah in one of her finest spring outfits. She's doing very well lately, truly blossoming into a real interactive, fun, smiley baby. She laughs and coos and likes to *play* with her brothers. She sleeps well and eats well. What more can one ask for, right?

I've decided to change things on my blog a little bit, to really try and spice things up (you know, like a Mexican burrito!). I'm impressed with my friend Tricia's new blog My one stop shop for all things mom, that I am hoping to do something similar here. She shares and comments on a variety of things related to being a mom, and well, since I couldn't be more submerged in being a mom right now, I am in the same boat. I'd like to start sharing ideas, web sites, tips, products and information that I like and in which I believe. While I'm not an expert in all areas, I am certainly aware and informed on a lot of issues surrounding how I raise my three children.

Of course I will still share photos of my cuties and my craft projects (which I suddenly have very little time for), but I hope some of my loyal readers will continue down this path with me.